Live. On demand. As you want it. Instantly pause and rewind a livestream and edit audio or video on the fly.
Janus turns a streaming signal into on-demand content instantly. Makes the video or audio immediately available to play again. Break down the barrier between live and on demand.
Pause and rewind
Get the functions of a DVR in your live streaming, allowing you to pause at any time and resume the transmission later. You can also go back in time to any previous moment.
Share moments
Any moment of the transmission can be shared through a direct link, to be used on social networks or as a direct link on the web.
Edit live video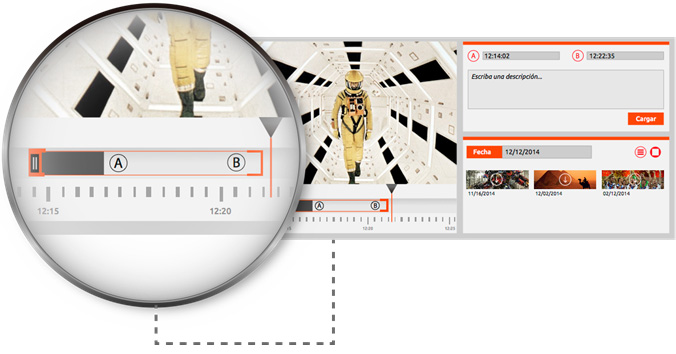 Janus has the fastest clipping system on the market, allowing you to reach your audience faster on any platform. Edit video directly from the live stream, generating clips that can be used on social media or the web.
A new audio experience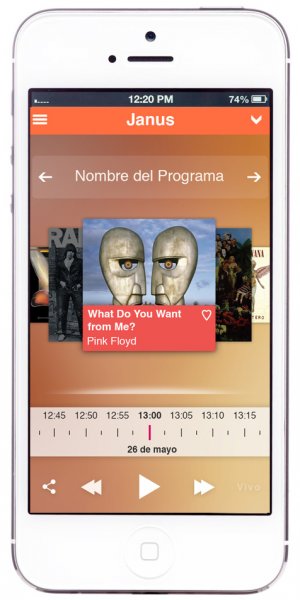 Janus can also be used for streaming audio, revolutionizing the experience of listening to online radio.
Listen to songs and shows on demand
Users can listen to their favorite shows at any time from the beginning, without waiting for the audio podcast to be edited. With Janus Radio, every show is available immediately after it's aired. Users can also browse songs and replay their favorites.
Edit live audio
The Janus clipping system allows you to obtain audio clips in seconds, from the live broadcast, to share on social networks or on the web. Janus is available for websites and also has mobile apps for iOS and Android.
More information available at JanusMedia.tv.