Design and development of the special website for the 2021 presidential elections at TVN.
Project
24 Horas - Chilean Elections 2021
Year
2021
Products and services
Prontus
Design
Web Development
The Project
For the Chilean elections of Congress Representatives, Regional Councilors and President held on November 21, 2021, TVN's 24 Horas news show required a special site to be able to follow the news that day. The special site included a feature to compare the different proposals of the candidates, quickly show the election results and deliver all the information of the day. TVN is the Chilean public service television broadcaster.
The initial work to define the site was done with interviews with the client, using their extensive experience in the coverage of type of event. This allowed to establish early on and with great clarity what would be needed and how things would be shown on the site. On the technical side, we had to consider a high volume of traffic for the election day, since many people would be following the news and the poll results. The CMS used is Prontus, which is easy to use and allows content to be quickly updated.
Instant Results

We designed a panel to quickly display the results as official information was released from the Electoral Service (Servel). Users could press the "refresh" button to get the newest information immediately. In the design, it was chosen to show the photos of the candidates and numbers for each one instead of using graphics, since it is a cleaner presentation and easier to read for users.
Compare candidates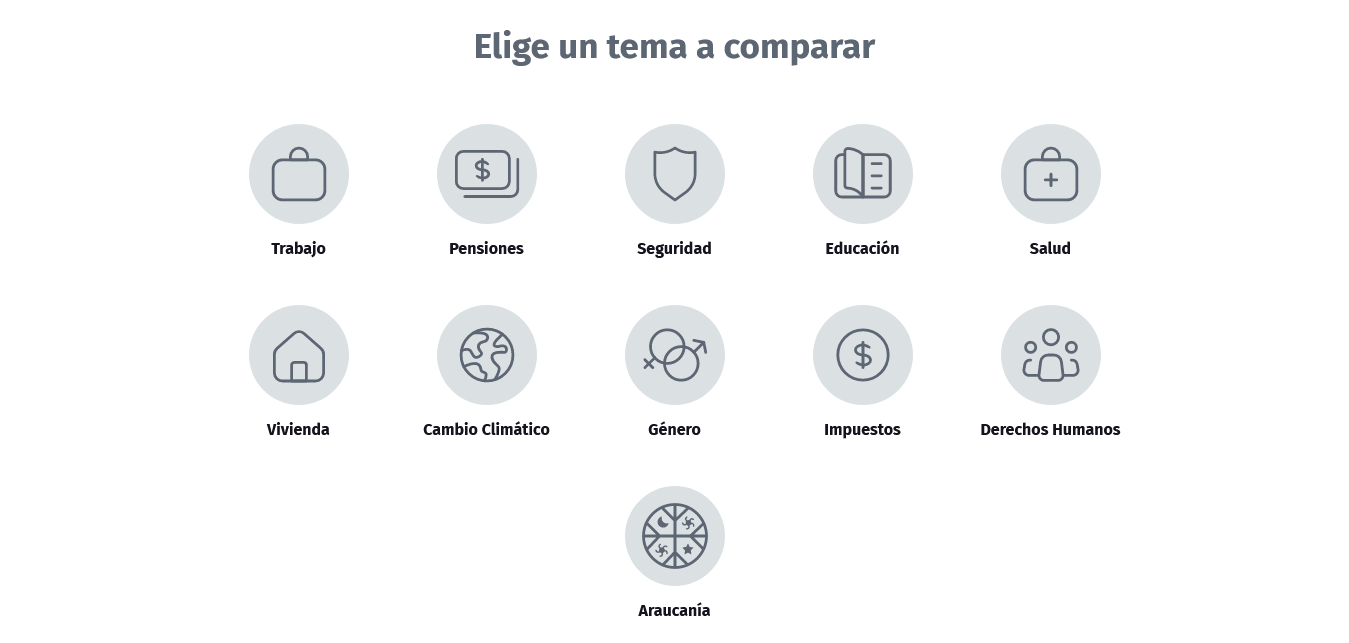 The module to compare proposals from different candidates allowed the users to choose the candidates they were interested in and compare their proposals on different topics. For the second round, only candidates Gabriel Boric and José Antonio Kast were left, showing by default what each program said on each topic.
This module was available before the special elections site was published, inserted in the regular 24 Horas site, so that users could review all the proposals with enough time. The special site replaced the regular 24 Horas as main site during the election weekend.